When you ask Christine Hansen, Senior Vice President at IHE Heavy Equipment School what's the toughest job to get as a heavy equipment operator, her answer may surprise you.
"It's your first," she says.
When you know the reasoning, it makes complete sense. The only way to become a smooth operator of heavy equipment is to get hundreds, even thousands of hours of experience. Most employers are looking for operators who are experienced, so they're taking a risk by hiring someone new to the trade.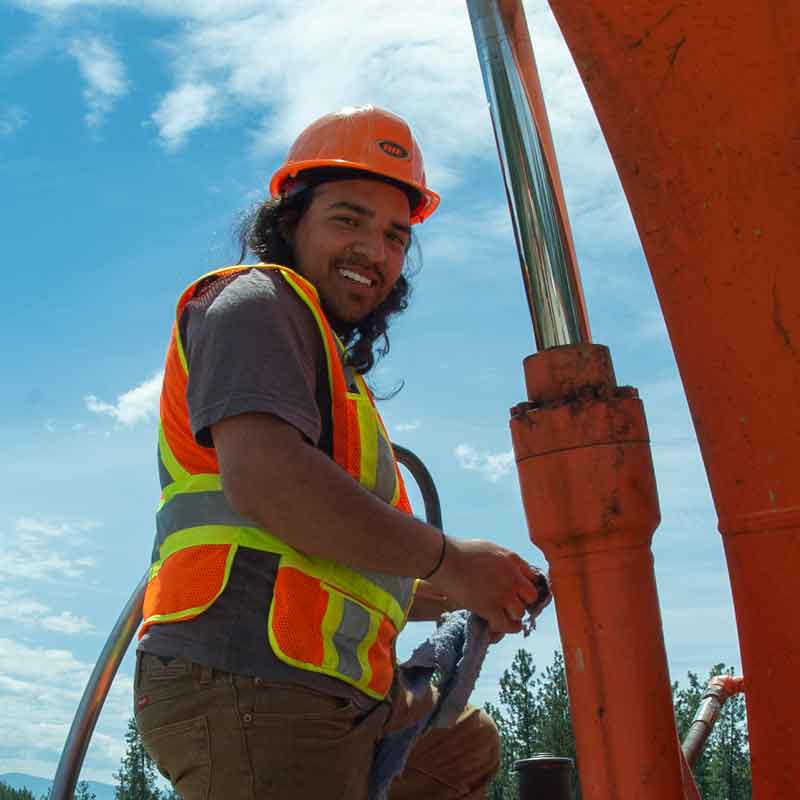 "Your first job is your hardest one to get because you're not going to get a job unless someone pays you to learn," says Hansen. "And we really drill that into our students because it switches their psyche."
Yet, you need someone to employ you to get experience. It's a catch-22 that a lot of workers face.
But there's good news.
As the current heavy equipment workforce ages and operators retire, employers need to find people to take their place. But in an industry where experience is highly valuable, how can a young or newer heavy equipment operator best set themselves up for success.
The answer is simple: Get the right heavy equipment training.
Across its three campuses in Alberta and British Columbia, IHE Heavy Equipment School offers courses covering single machines to more comprehensive training where a student learns how to operate a variety of machines.
Which heavy equipment operator training is right for you?
When it comes to choosing the right heavy equipment operator training, the more comprehensive, the better.
IHE offers several comprehensive heavy equipment operator courses. All of them vary in length and price, including:
Heavy Equipment Operator Training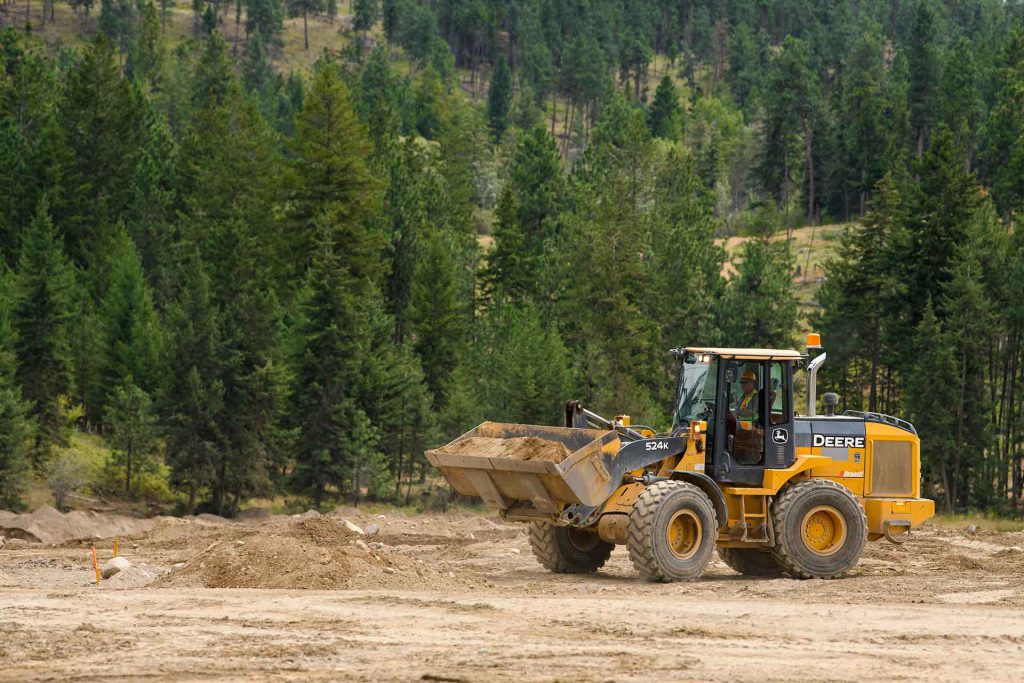 In this 10-week course, students learn the safe and effective operation of various sizes of excavators, the loader, the dozer, the grader, the articulated rock truck, and the rubber tire backhoe.
In this course, students will receive 235 hours of machine operation shifts, safety ticket training as well as daily classroom theory, too.
IHE typically recommends this course for everyone.
"Ideally, everybody should take the 10-week course, without a doubt, because that's going to give you seat time on all six pieces," says Bay. Once you start working, it can be difficult to break away from employment to come back to school. So, if you can take the 10-week course, you get all six machines."
Full Equipment Training
In this 8-week course, students learn various sizes of excavators, the loader, the dozer, and the grader.
Students receive 190 hours of machine operation shifts as well as safety tickets and classroom training.
Combination Training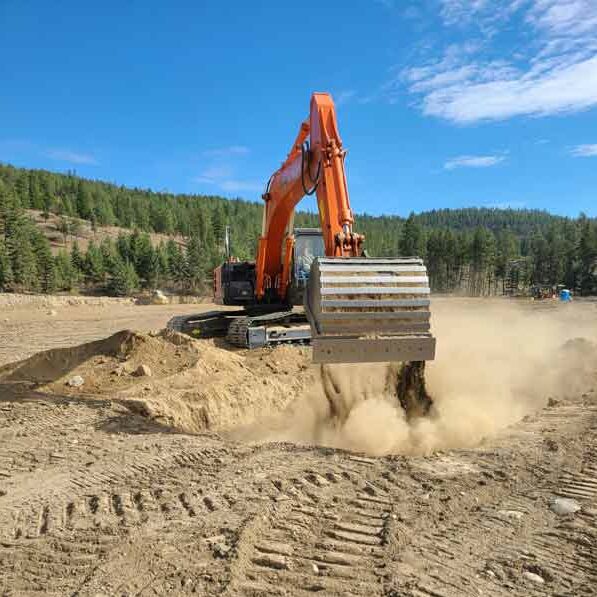 In this 6-week course, students will learn the safe and effective operation of various sizes of excavators, the articulated rock truck, & the loader.
In this course, as with any course at IHE, students receive 145 hours of machine operation shifts as well as safety tickets and classroom time to learn field-associated theory like slopes, hazards, soil types, job site safety and communication skills just to name a few.
Classroom theory normally occurs on site in-person, but the school pivoted during Covid-19 and can, if necessary, now run information and classes online as well.
Bay says the Combo course is one of IHE's most popular courses as students can get trained and get working in a relatively short time offering an employer some flexibility in their operating skills.
"If someone can't do the 10-week course, then instead we promote the six-week combination course," she says. "That would be our most popular entry-level course because it's still going to give you time on the excavator, time on a loader, and time on a rock truck."
Consider your budget and time
Though Hansen recommends the 10-week course to almost everyone, it also depends on the student's financial situation.
"It all comes down to their budget and plan on where to work after. It really depends on each person's individual need and life situation," says Hansen. "We really pride ourselves on listening to the needs of our customers and students, and then adapting our program, delivery, and plan for them to meet their needs."
IHE also offers single-machine courses, but these are only recommended for people in certain circumstances. For example, if a person is already employed and their company requires them to get training on a specific machine. Or, a person already has a job offer on the condition that they get training on a particular machine.
"We find that sometimes those students are already working in the industry, or they have some experience but they want to get some seat-time so they can keep growing at their company," says Hansen.
"If you're brand new to the industry and brand new to equipment, we search for any funding support options available to aid with costs so we can enroll you in a longer course with more seat hours like the 10-week or even 12-week Earthmover course."
In addition, all IHE alumni also receive a resume career package to jumpstart their transition from training to employment.
But Hansen says the true key to graduates' success is a good attitude, a willingness to learn and to take advantage of any work opportunities offered to them.
"Having a can-do attitude, being respectful to others and being willing to learn and start where your peers are willing to work with you is the best way to get a great job reference as a newer operator on a job site," says Hansen.
Still not sure what heavy equipment operator training is right for you?
Investing in the right training is a big life-changing decision. If you still have questions or want more information, IHE Heavy Equipment School is here to help.
Every person's journey is unique. Starting from the first contact between a prospective student and the School, IHE's team of student advisors identify courses that will help you and your career goals. They will even help you explore the different funding options available to you.
Call 1-866-399-3853 to speak with one of their student advisors today or go to www.iheschool.com for more information.