Meet Rodney, originally from Thunder Bay, Ontario and now living in Ottawa. As a long time member of the oil field work force with major companies like Encana, working in Northern most parts of Alberta and British Columbia, Rodney decided it was time for a change.
"I didn't want to do oil anymore so I thought I would get into heavy machinery operation," said Banning. "I looked into training in Ottawa but the school there was not as organized as IHE, and I used to live in the Okanagan so I could stay with friends, so I drove 4,000 kilometres to be here because I could start right away and thought they were the best school with the best options."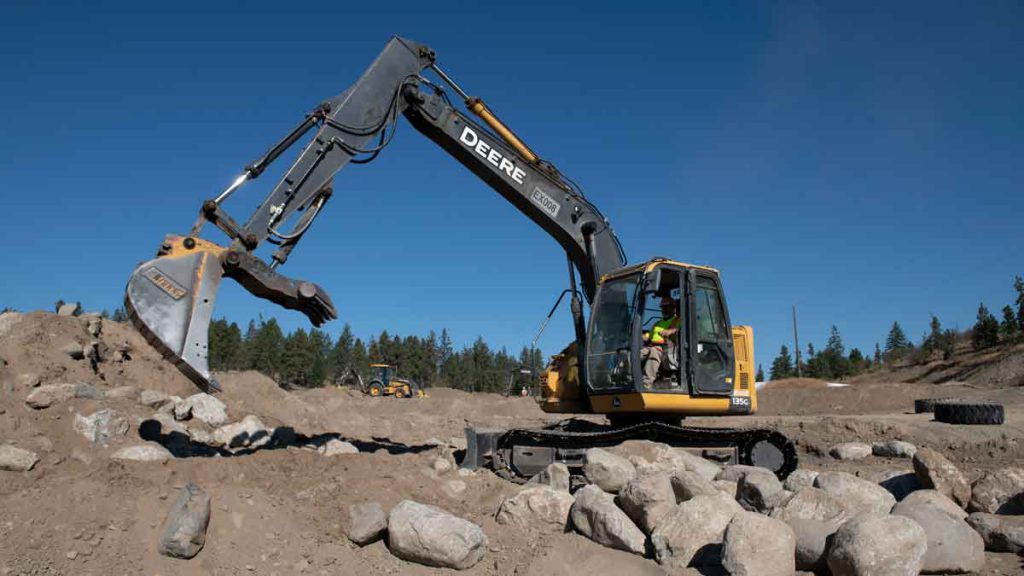 Upon reviewing his options for training, and considering his existing work experience, Banning decided his best bet would be to learn the excavator, rock truck and loader.
We caught up to him the day he had been tasked to build a rock wall with an excavator. "First time ever building a rock wall," said Banning. "It's a little different working with the thumb on the excavator but if you take your time you get the feel of it. You have to be delicate when placing the rocks so you learn precision operation," he added.
Instructor Bruno joined in, "Rock walls are built for retaining banks. Rodney is starting with the bigger rocks at the bottom, and then lessening the size as he builds up. The task is designed to teach the student how to work with the rock thumb in the excavator. Rodney is a great student, always willing to learn and we really love that he drove all the way across Canada just to come and train with us."
Upon completion of his training, Banning returned to the East with a detour to a new job first!
He may have left the energy sector of the oil patch behind, but he did not lose his fondness of the North. After graduation, Banning landed himself a job in Baffin Island working at a rock quarry. We wish him the best in his HEO career now and ahead.